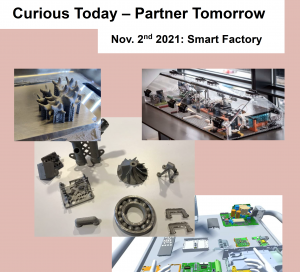 With a growing interest in the robot laboratories at SDU, we have decided to open our doors twice a year – each time focusing on a different topic!
We invite the robot industry, and others who are interested in our work, and that of our partners, to participate – either physically or online.
Get to know SDU through presentations, tours and discussions in and around our robot labs.
Explore your potential for partnerships with SDU.
You will meet students, companies and researchers – and not least, get a chance to network with your peers.
We look forward to see or "see" you!
The event is Cyber-Physical, meaning that you can participate both online for your convenience and physically for network experience.
Please always remember to have your computer or smart device, including headset, ready for your participation
Learn more about the idea behind the CP (Cyber-Physical) conference concept here (in Danish)
Participation is free.